Ms Atieno Jalang'o
| Kenya
In order for you to test the interest of this training, the first 3 minutes of each course is accessible without password.
To take advantage of free full access to the education program.
Sign-in
/
Fill the registration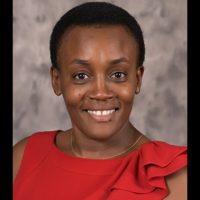 Ms Atieno Jalang'o
Ms Atieno Jalang'o
Ms Atieno Jalang'o, BSc; MSc.; is a Lecturer at the Kabarak University School of Medicine and Health Sciences. She is a Senior Clinical officer (Diabetes and Public health specialist). She worked as the IDF Diabetes Education Regional coordinator for Africa for over 6 years. She is currently pursuing a PhD in Health Education.