Prof. Silver Bahendeka
| Uganda
In order for you to test the interest of this training, the first 3 minutes of each course is accessible without password.
To take advantage of free full access to the education program.
Sign-in
/
Fill the registration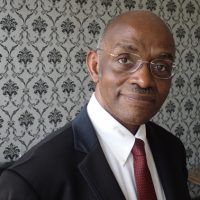 Prof. Silver Bahendeka
Prof. Silver Bahendeka
Prof. Silver Bahendeka, FRCPI, PhD. is an Hon. senior consultant physician, diabetes and endocrinology, St. Francis Hospital, Nsambya, Kampala, and Associate Professor, Diabetes and Endocrinology, at the Mother Kevin Post Graduate Medical School, Uganda Martyrs University, Kampala, Uganda. He is the current Chair, East Africa Diabetes Research Group (EADSG). He is the past Chair, International Diabetes Federation (IDF) Africa Region, 2009 - 2013. His research interest is in Beta cell function and pathogenesis of type 1 diabetes in the African population.